Architecture

is our Passion – since 1989
The future of construction is digital. Just like us.
With more than 30 years of expertise, we support and advise our clients during the entire building process – from preliminary talks to the final acceptance of the construction work. As digital pioneers in the industry, we are using the technological possibilities of tomorrow today. This makes the building process even more efficient and economical for you.
In this process, we leave nothing to chance: every step is based on meaningful analysis, every detail has its reason. Thus, for us, every project starts with questions about the goal and specific demands the building is intended to meet. Architecture is our Passion – and that since 1989.
ARCHITECTURE PROJECTS

– FROM CONCEPT
TO REALISATION
Healthcare & Nursing
Education
Office & Administration
Existing Buildings
We make urban architecture green
City – Countryside. Momentum – Relaxation. Density – Expanse. We love the contrasts of urbanity and country life and merge them in our architecture. We are as at home in the rural idyll as in the vibrant metropolis. In our work we combine the advantages of both worlds. Our roots are in Brilon in the beautiful Sauerland. Proximity to nature, the woods, meadows and fields inspires our daily work. Simultaneously, we are located in some of the largest German cities. The fast and colourful city life shapes our work, just as much. Our specific goal is to make the city a greener place. For instance with roof- and façade greenings – keyword green building – or the creation of inviting spaces that invite lingering. Naturally, intelligent and sustainable energy concepts also play a role.
We create work and living spaces for people to feel good. What all our designs share: They are as functional as they are sustainable and aesthetically pleasing.
We not only offer you all services listed in the German Scale of Fees (HOAI) but go beyond and take on a wide range of other tasks for you – for example in the areas of interior design, 3D measurement or real estate development. All over Germany. Would you like an appointment or further information?
Don't hesitate to contact us.
Emanuel Homann

– architect and digital pioneer in the real estate & construction industry.
10.04.1981
Born in Paderborn
2000 – 2003
Studies TU Braunschweig
2003 – 2007
Studies TU Braunschweig · Diploma summer term 2007
2003 – 2005
Employee Architecture firm Steffen + Peter Frankfurt Main
2005
Employee Architects Theiss Frankfurt architekten-theiss.de
2005 – 2008
Gerkan, Marg & Partner – Architects Frankfurt / Berlin gmp-architekten.de
2008
Entry Homann architects
2010
Entry Architectural association NRW, qualification SiGE coordinator
2014 – 2016
Studies Uni Marburg – Advanced master's studies "Construction law and construction supervision – from project development to dispute resolution (LL.M.)" Theme: Implementation of the construction planning process with the BIM planning method and the effects on the architect's contract
2016
Foundation Homann Architects PartGmB
2017
Appointment to the AKG – Architects Hospital Construction and Healthcare e.V.
2017
Foundation of the start up BIMWORX GmbH
2018
Appointment Committee of the BDA – Union of German Architects e.V.
2020
Foundation Homann Real Estate GmbH
Prosperous succession plan and founding of Homann GmbH – Homann Architects
#BUILDING #INTELLIGENT #MULTITALENT #NETWORK
When Emanuel Homann joined his father's architecture office in Brilon in 2007, he brought a vigorous breath of fresh air with him: the young architect had the experience of several professional years in some of the largest German architectural firms such as Steffen + Peter and Theiss, both in Frankfurt am Main, who, among other things, plan and realize complex large-scale projects such as soccer stadiums and airports.
We set digital benchmarks
Während das Architekturbüro aus Brilon bis 2007 vor allem regional ausgerichtet war und Großprojekte wie Krankenhäuser eher die Ausnahme bildeten, forcierte Emanuel Homann große, überregionale Projekte wie den Bau von Gesundheitszentren oder Studentenwohnanlagen. He developed the planning office, which up to then had held only one PC, into one of the most technically advanced of its kind in all of Germany, setting digital benchmarks. New branch office followed in Frankfurt and Berlin. Employee numbers increased many times over.
Right from the beginning: with
attention to detail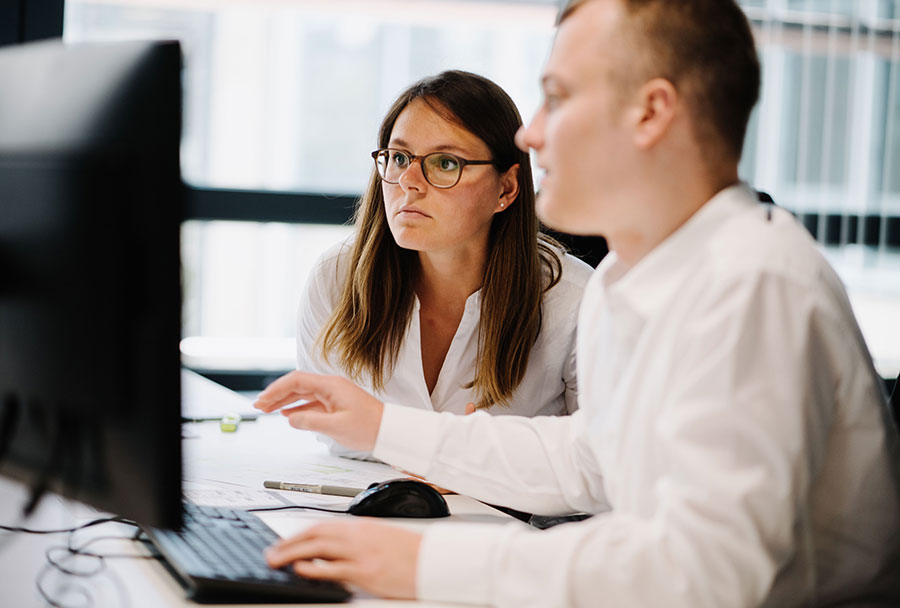 Get creative in one
of the most digitalized architecture firms
in Germany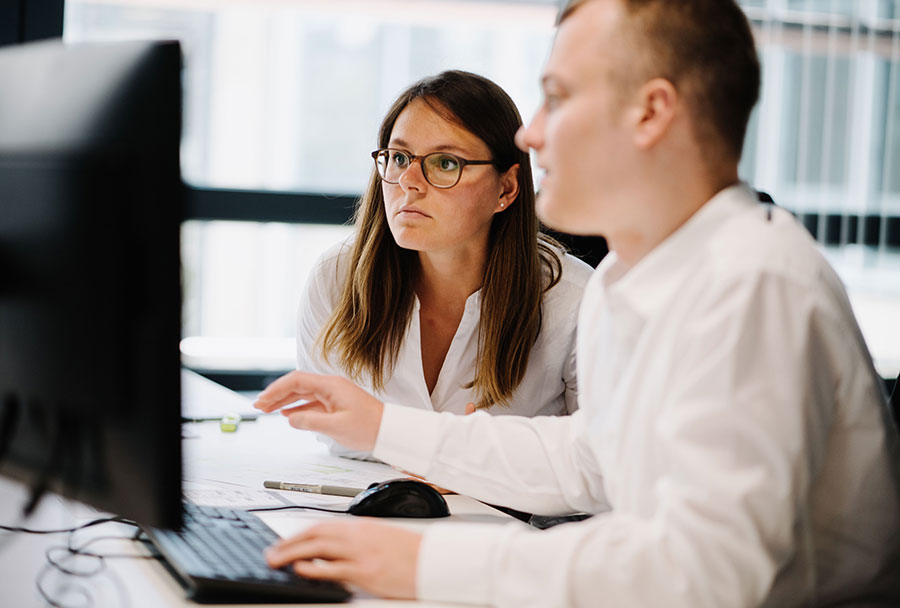 Get creative in one
of the most digitalized architecture firms
in Germany
No Results Found
The page you requested could not be found. Try refining your search, or use the navigation above to locate the post.
BROADLY DIVERSIFIED IN ARCHITECTURE
AND PROJECT MANAGEMENT.
Technically, we are specialized in the digital BIM planning methods, but our services cover a diversified field of architecture, site management und project management: we focus on healthcare as well as residential and commercial buildings. Building redevelopment and refurbishment of listed and protected buildings are further important fields of activity.
If desired, we handle your project as general contractor. Together with our partners, we offer structural engineering, mechanical and electrical engineering, façade design, preparation of fire protection concepts, acoustic- and insulation certificates and much more. Our clients include companies, as well as private individuals and the public sector.
While we have long been known primarily for our technical expertise and coordination skills, we have now also greatly expanded the creative side of our work: In our creative studio in Düsseldorf, Chief Creative Officer Stanley Reich and his team develop exceptional designs for buildings and interiors, including complete store concepts. They successfully represent us in competitions and produce complex studies. This makes us strong partners in design and implementation, creatively and technically – to the great benefit of our clients.